2022 ATLANTA REAL ESTATE SUMMIT
Presented by Atlanta REALTORS® Association & Atlanta Business Chronicle, Virtually Held on Friday March 4, 2022
ATLANTA REAL ESTATE SUMMIT
The Atlanta REALTORS® Association proudly presented the 11th Annual Atlanta Real Estate Summit on March 4th. This event was held virtually and showcased an analysis of market trends from 2021 and predictions for 2022.
This year's summit featured keynote speaker David Haddow, President of Haddow & Company and part-time instructor in the College of Design at Georgia Tech, who delivered an economic forecast for 2022 with a focus on the Metro Atlanta area.
Our Industry Panel this year featured: J.D. Crowe, President, Southeast Mortgage of Georgia, Inc.; DeAnn Golden, Broker of Berkshire Hathaway HomeServices; and Whit Marshall, 2022 President of Greater Atlanta Home Builders Association (GAHBA).
Jay Perlmutter of the Atlanta Neighborhood Development Partnership provided an update on the state of affordable housing, upcoming projects, and offered ways REALTORS® can help, with a primary focus on down payment assistance, first time home buyers, and veterans.
Co-hosted by the Atlanta Business Chronicle and Atlanta REALTORS® Association.
SPEAKERS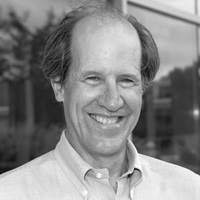 David Haddow
KEYNOTE SPEAKER
Founder, Haddow & Company
founded Haddow & Company in 1989. He has represented individuals and institutional clients in real estate investments since 1979, including seven years at Landauer Associates, Inc., where he was Senior Vice President in charge of the real estate consulting practice in the firm's Atlanta office. He has an undergraduate degree from Emory University and master's degrees in city planning and business administration from Georgia Tech and Georgia State University, respectively.
A former mortgage banker and city planner, he serves as a part-time instructor in the College of Design at Georgia Tech. His articles have appeared in numerous real estate journals and periodicals. He is a licensed real estate broker and a member of the Atlanta Commercial Board of REALTORS®. Active in civic affairs, David has served on numerous boards and volunteered considerable time to non-profit organizations.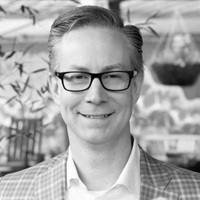 J.D. Crowe
INDUSTRY PANEL
President, Southeast Mortgage
J.D. Crowe's career in the mortgage banking industry began in 1998 after serving 6 years as an officer in the US Army. In April of 2010, J.D. joined Southeast Mortgage with the initial goals and directives to originate mortgages, start a branch and develop a sales team. Currently, as President of Southeast Mortgage, J.D. is responsible for growing revenue by leading the sales team and attracting additional referral partners and individuals, as well as maximizing profitability by executing a dynamic capital markets strategy. When he is not in the office, he enjoys being with his family and friends. He is also involved in many charities. Two that he holds dear are Open Hands Overflowing Hearts (OHOH) – a non-profit organization founded by the daughter of his childhood best friend who is dedicated to finding a cure for childhood cancer; and The Seed Company – a division of Wycliffe Bible Translators who leverages technology and local, in country leadership to reduce the amount of time and money needed to translate the bible.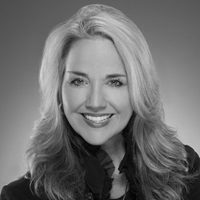 DeAnn Golden
INDUSTRY PANEL
SVP-Regional Manager, Berkshire Hathaway HomeServices
Golden served as 2019 President and 2018 President Elect of our Atlanta REALTORS® Association and has been a proud REALTOR® since 1995. In 2017, the Atlanta REALTORS® Association, recognized her contributions with the REALTOR® of the Year award. She is the Senior Vice President of Berkshire Hathaway HomeServices.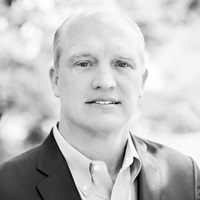 Whit Marshall
INDUSTRY PANEL
CEO, Paran Homes
2022 President, Greater Atlanta Home Builders Association
Whit graduated from the University of Georgia ("UGA") in 1995 with a degree in Consumer Economics. He was a four-year letterman as a linebacker on the UGA football team. During his senior season, he was named All SEC and was voted the permanent captain of the team. He spent the next four years in the National Football League ("NFL") playing for several teams. His last season in the NFL was in 1999, when he played for the Atlanta Falcons. Whit then entered the real estate business, where he spent the next six years involved in commercial real estate brokerage and residential development.
In 2004, Whit became a partner in a real estate development firm and was active in all areas of development, including site acquisition, entitlement, and financing. In 2006, Whit began providing consulting services to Georgia Capital, LLC ("GC"); an Atlanta based real estate investment company. In 2007, he joined GC on a full-time basis. In 2010, Whit capitalized on what he saw as an unprecedented market opportunity: the availability of developed residential lots priced well below replacement value. This opportunity led him to become co-founder of Paran Homes, LLC. Whit resides in Atlanta with his wife, Kacey, and their four children.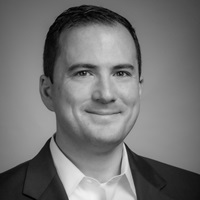 Jay Perlmutter
ATLANTA NEIGHBORHOOD DEVELOPMENT PARTNERSHIP (ANDP) UPDATE
Managing Director of Single-Family Development, ANDP
Jay Perlmutter joined Atlanta Neighborhood Development Partnership (ANDP) in March 2016 and is responsible for the management and oversight of ANDP's single-family development efforts. He is responsible for managing several government contracts and non-government partnership to assist ANDP in achieving its mission of promoting and creating mixed income communities. He manages and oversees all day-to-day activities performed under the program from site selection to homebuyer disposition. Since joining ANDP, Jay has helped double annual production to over 100 single-family homes and grow the single-family rental portfolio to more than 150 houses.
Jay has over 20 years of experience in real estate project management with experience in single family development, real estate market analysis and program design and implementation. Prior to ANDP, Jay worked with HavenBrook Homes as Senior Operations Analyst and with the City of Atlanta as NSP Management Analyst. Jay has a Bachelor's degree from Emory University and a Master's degree in City and Regional Planning from Georgia Institute of Technology.