Young Professionals Network Event
YPN Real Estate Development Panel
Friday, October 30
10:00 AM - 11:30 AM
ABOUT EVENT
In the past decade alone, Atlanta has experienced unprecedented growth, touting new and modernized mixed-use developments, skyline-altering buildings, and massive, adaptive-reuse projects. Now the fourth fastest-growing city in America, Atlanta continues to welcome new development, as it quickly becomes one of the nations' largest tech meccas and as it's film industry keeps on booming.
Join us for YPN's virtual Real Estate Development Panel on October 30th at 10:00 am as we're joined by local real estate developer Steve Baile and Atlanta City Council President Felicia Moore to discuss development within the city and the impact it has on residents' day to day lives. We'll be discussing major changes on the horizon and how they will affect both those currently living in Atlanta and those looking to move here, along with various new development projects that our panelists have in the works.
SPEAKERS
Steve Baile
As Chief Operating & Development Officer for Selig Development Company, Baile oversees Selig's commercial, residential, and mixed-use development platform. Co-founding Selig Development alongside Scott Selig in 2014, Baile is recognized as one of Atlanta's leading developers whose dossier accounts for over 5,500,000 square feet of commercial, hospitality, residential and mixed-use developments and acquisitions.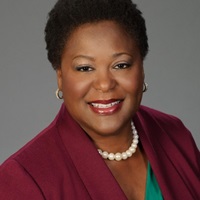 Felicia Moore
Felicia A. Moore is an American politician serving as the President of the Atlanta City Council. She was elected to the office in a December 2017 runoff election. She was a City Council member for District 9, where she served 20 years before becoming President of the Atlanta City Council.