Seminar Event
I'm a REALTOR... Now What? - Setting Expectations for First Time Home Buyers
Wednesday, December 9
10:00 AM - 11:30 AM
ABOUT EVENT
Working with 1st time buyers can become a considerable part of your business. Knowing what to expect when working with new buyers is important to successfully getting them to the closing table. Join us for a discussion around the expectations of working with 1st time buyers and how to navigate their buying process. Learn critical aspects of selling to 1st time buyers as well as discuss popular loan programs, frequently asked questions, and important things to remember for contracts.
Moderator: Quinn Arnau (VP of Professional Excellence)
Panelists:
Harold Hudson (Hudson Law Firm)
Miracle Holt (Village Realty & ARA Training and Development Voting Member)
Micole Sudduth (BankSouth)
Angela Garner (HWA Home Warranty)
SPEAKERS
Micole Sudduth
For more than two decades, Micole has built a strong reputation in the loan industry. Before becoming a mortgage banker in 2002, she was a loan processor, post closer and mortgage banking assistant, making her incredibly knowledgeable in all aspects of the process. She's compassionate and able to structure loan programs and amounts to suit the needs of everyone; from a first-time homebuyer who requires down payment assistance to a seasoned homeowner in search of a high loan amount.
Micole is a Decatur, GA native. Her entire extended family still resides in the metro Atlanta area and she's been married for 20 years. In her free time, Micole supports financial literacy programs, participates in fitness and nutrition programs and enjoys spending time with family and friends.
Awards/Honors:
· Top 10 loan producer in units for BankSouth Mortgage
· Invest Atlanta Legacy Partner and Platinum & Silver Producer
· Georgia Dream Lender Advisory Board Member
· Mortgage Bankers Association of Georgia Gold Award Recipient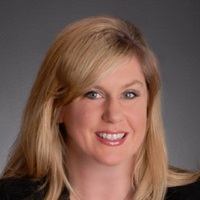 Angela Garner
Building relationships with real estate professionals in the Atlanta market for over 11 years by helping to educate them on the importance of home warranties for their buyers and sellers, while providing excellent customer service to them and their clients. Thirty plus years in progressively responsible positions in new business development and client relationship management.
Harold Hudson
The senior principal of The Hudson Law Firm is Harold A. Hudson. Harold leads the firm's strategic planning practice and concentrates in the areas of real estate law, business law, tax law, asset protection and estate planning. Harold is a problem solver. He advises clients in the following areas: Business Planning; Entity Selection and Formation; Contract Drafting; Purchase and Sale of Businesses and Real Estate; Partnership, Operating and Shareholder Agreements; Estate Planning and Administrations; Tax Planning; Asset Protection; Tax Controversies; Estate Administration; Trusts; Landlord and Tenant Disputes; and Tax-Exempt Organizations.
Harold received his Bachelor's Degree from the University of Georgia and his Juris Doctor from the University of Mississippi School of Law. In addition to a law degree, Harold completed a 4th year of law school to obtain the highly regarded Masters in Tax Law degree (LL.M. in Taxation) from New York University School of Law. As a tax professional, Mr. Hudson brings a unique skill set to the legal work he accomplishes for our clients. He has been helping clients plan for success and solve problems for over 27 years.
Mr. Hudson is licensed to practice law in Georgia and Tennessee and is admitted to practice in the United States Tax Court. Mr. Hudson is a member of the Atlanta Bar Association, and the Real Property & Probate and Asset Protection Sections of the American Bar Association.
Miracle Holt
Miracle is an Associate Broker and Coach who enjoys coaching and teaching new agents the fundamentals of real estate. She enjoys educating the public on the importance of home ownership and has dedicated much of her time focusing on 1st time buyers.