ABOUT EVENT
The purpose of Georgia's licensing law is simple: It exists to protect the public from incompetent, dishonest licensees, to establish minimum standards for the licensing of brokers and salespersons (including licensee education and qualifications), to establish and uphold high standards within the profession, and to ensure that the profession allows healthy and fair competition for its licensees.
This three-hour course covers these topics under Title 43, Chapter 40, of Georgia's Statutes and Codes, and the rules and regulations of the Georgia Real Estate Commission, specifically under 520-1.
Course highlights include:
License status as it relates to prohibited conduct
Requirements when transferring a license from one firm to another
Trust/escrow account management requirements
Unfair trade practices and violations, including advertising
Brokerage relationships and their agreements
Management responsibilities of real estate firms
Rules and regulations for advertising
Proper handling of real estate transactions
Licensees acting as principals
Activities and examples to seal in the new information and frame it in everyday context
SPEAKERS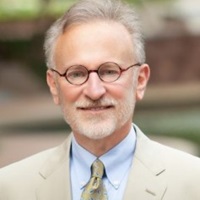 Seth Weissman
Seth Weissman is the founding partner of Weissman PC and represents developers, builders, lenders, corporate and institutional property owners, and real estate brokers with respect to their legal needs. Seth is often sought out as an advisor and counselor to his clients when difficult problems arise. Having practiced in a broad range of real estate related areas over a long career, he is particularly adept at helping clients evaluate risks and options and with crisis management.
Seth primarily represents domestic and international developers of mixed use developments and master condominiums, home builders, and real estate brokerage firms. He is actively involved in structuring complex real estate developments, including vertical and horizontal mixed-use developments, residential condominiums, office and retail condominiums, and master planned, age-restricted and sustainable communities.
In addition to a law degree, Seth has a master's degree in city and regional planning and is a Professor of the Practice of City Planning in the College of Architecture at the Georgia Institute of Technology. A respected author and speaker, Seth is co-author of The Red Book on Real Estate Contracts in Georgia, a best-selling treatise on the law of real estate contracts, Zoning and Land Use Law in Georgia, the only treatise on the subject in Georgia, and Secrets of Winning the Real Estate Negotiation Game®. He is a former Chair of the Real Property Law Section of the State Bar of Georgia, a member of the American College of Real Estate Lawyers, and has served as general counsel to the Georgia REALTORS® for the last 25 years. Seth has been named a Georgia Super Lawyer every year the program has been in existence.